Freshman & Dual Enrollment Info Session
The Zoom dual enrollment and freshman information session is a bi-weekly opportunity for students, their family, and high school counselors, to find out about our college programs, and the great opportunities our college offers that the students can use to their advantage. 
Zoom Link: https://columbiastate.zoom.us/j/85113483064 
Date and Time: May 17, 31, June 14, 28, July 12, 26, 2022, at 6 p.m.
Spring 2022 Resources
Learn more about resources available for fall as well as campus protocols.
Spring Resources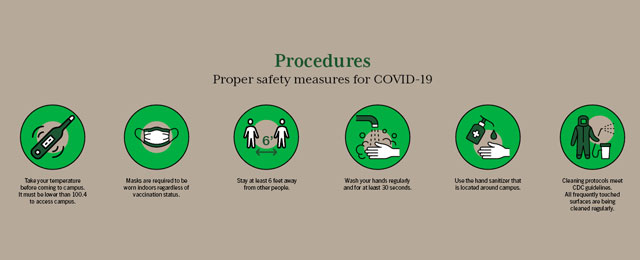 COVID-19 Protocols
Learn more about Columbia State's protocols as well as our most recent response to COVID-19.
Campus Access
Helpful Links
Williamson Campus offers a variety of services available to students, faculty, staff and community patron.